What Makes Pronto Food Online Different ?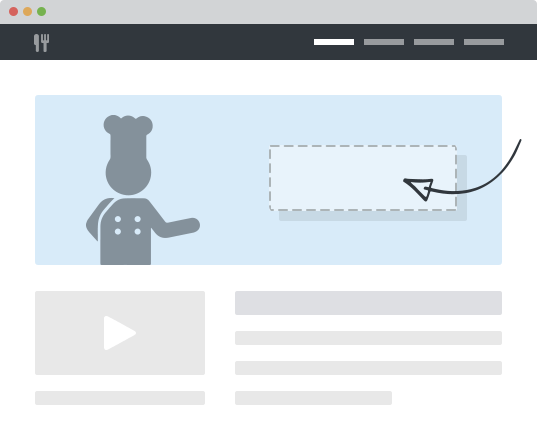 We like your website!
But if you want to make it even Better, go ahead and place our "See MENU & Order" button on your homepage. It is so easy to install and it works with all major website builders.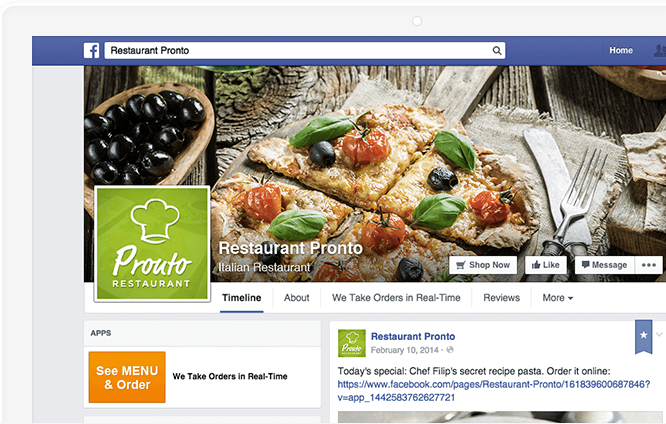 Add Ordering and your menu to your facebook page, let people interact with your business while they socialise with friends, its quick and easy for you and them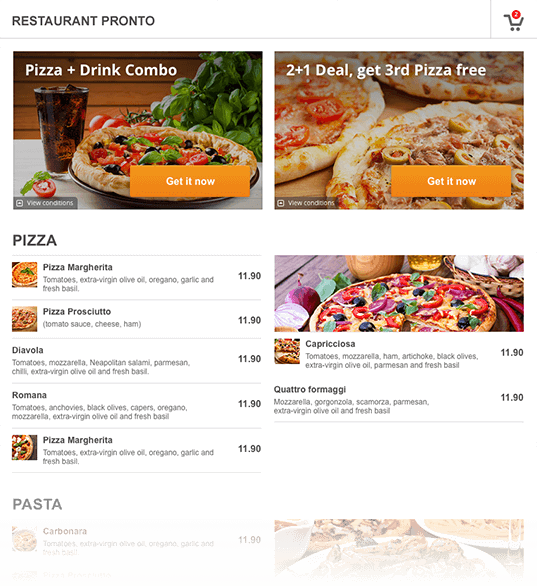 Your restaurant's customers can easily browse through your menu, promo deals and select whatever appeals to them. This makes the online ordering on your website extremely easy to use for anybody.
Prontofoods online ordering system includes a simple checkout option. Customer finishes their online order after a quick fill-in of the details.
You get paid directly, no middlemen, no commission
MOBILE ORDERING
__________________
Our online ordering works also for mobile devices. Your customers can conveniently order from anywhere they are.
FACEBOOK ORDERING APP
 _________________
This app adds an "See MENU & Order" button to your Facebook page so your fans can order directly.
TABLE RESERVATIONS WIDGET
 _________________
The widget will add a "Table Reservations" button to your website so that customers can easily book a table in advance.
PICTURES IN MENU
 _________________
We supply a free photo stock of delicious food images. Feel free to use them or upload your own to create great-looking menus.
DETAILED REPORTS
 __________________
Take business decisions based on relevant data from the reporting dashboard.
You will get access to the back office. From the back office, you can change all of the information about your restaurant (menu, menu pictures, promotion deals, coupon deals. etc…)…Every single order and customer information will be automatically saved into your back office. You can do online marketing with the customer information to boost your sales. You can make your own target marketing promotions for your current customers or potential customers.
REAL-TIME ORDERING
 _________________
We keep your customer engaged while you review the order and display the order confirmation in real time
WEBSITE ORDERING WIDGET
 _________________
The widget will add a "See MENU & Order" button to your website and start sending orders your way.
ORDER AHEAD FOR RESERVATIONS
 _________________
When enabled, this feature allows customers to order food in advance when making a table reservation.
ORDER FOR LATER
 _________________
Allows you customers to order now and schedule a later pickup or delivery. This way you can take orders 24/7 and make money while you sleep!
RUN A PROMO OR COUPON DEAL
 _________________
Set-up almost any promo logic you can think of. Now it's time to run that promo you've always wanted.